Damage Report Form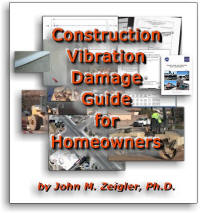 Licensed users of the free CVDG for Homeowners (those who have successfully submitted the download form) or the CVDG Professional Edition (purchasers) may reach us at 505-415-9302 (9 AM - 4 PM U.S. Mountain time).
Please fill out the form below before you call us. This form will take about 5 minutes to complete, but will save much more time on the phone. Because of the increasing load of requests for free phone help, we must limit free phone consultations to 15 minutes. Those who provide us full and complete information on the form below can double their free consult time to 30 minutes, as well as use their time and ours more effectively. Once you have successfully completed the form, you will see a confirmation page which also has the direct dial phone number for us.
Please allow at least 24 hours after successful submission of the form before contacting us. We strongly suggest that you read the CVDG, either online, or in the free and expanded downloadable PDF version before you call, as it will likely answer many of your questions. We are also available on a paid basis for more extensive or longer-term consulting.
---
Disclaimer: The pages and documents on Vibrationdamage.com are not offered, and should not be considered, as advice or counsel on the law in any jurisdiction or form. Seek the advice of an attorney having construction vibration damage claim experience and knowledge, if you need legal help. Trademarks appearing on the site and in the CVDG are the properties of their respective owners and are used in the CVDG only for the purpose of identification. Information appearing on the site and in the CVDG is believed correct, but the site and the CVDG are provided "as-is". They are not guaranteed or warranted in any way, nor are your uses of them warranted or guaranteed.
---
Please note that misuse of this HTML form and its associated CGI scripts for commercial purposes (spam, ads, promotions) is a felony violation of U.S. law (the CANSPAM Act).
Fill out the fields in the form below to submit information about your construction vibration damage inquiry. Once you have successfully filled in this form and submitted it, you should see an immediate confirmation web page indicating successful submission of the form. Submitted information security